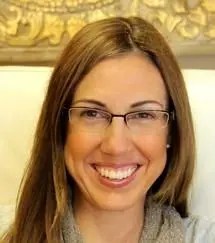 Amy Heard, PhD
Dr. Heard is a Clinical Psychologist who has worked for over 20 years in numerous medical settings. She specializes in helping people to cope with the challenges of living with a variety of medical issues. With training in several therapeutic models, she seeks to promote resilience through a focus on mind-body connection, to use the present moment to help heal the past, and to encourage work toward meaningful future goals. She seeks to empower clients to develop awareness, build skills, and act with intention as they create lives of greater satisfaction and purpose.

Treatment Philosophy

Growth and healing take place when individuals, couples and families learn more about themselves and find a way to do what matters most to them, even in hard times.
It is my goal to provide a place where this process can thrive, informed by science and experience. I seek to do this by providing specific tools and techniques for coping with difficult feelings, gaining a different perspective on negative thought patterns, and staying present enough to make intentional choices when faced with life's challenges. My treatment integrates research-based strategies, including CBT, ACT, Mindfulness, EMDR and Sensorimotor techniques to create an individualized, growth-oriented, and skills-focused plan.
Our mind and our body are closely linked, and research continues to demonstrate that our emotional health is tied to our physical health. Often, we have goals and resolutions to improve our health and work habits, but we're ambivalent about pursuing them. In addition, our bodies can show symptoms of stress, and acute or chronic illness can sap our mood and motivation. Stress can also interfere with work performance and satisfaction.
Wellness in life, work and relationships are connected. When you learn skills to cope with physical and mental stress, you begin to develop a more balanced life and to optimize physical and mental well-being. As you build awareness, develop intention, and restore direction, you will bring more meaning and purpose into your life.
Questions? Contact Dr. Heard at 703-349-0737
or via the form below